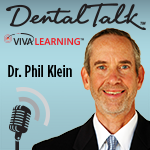 Series: Halyard
CE Credits: 0.25
Guest: Mary Govoni, CDA, RDA, RDH, MBA
Release Date: 6/29/22
Dental podcast: Welcome to DentalTalk. I'm Dr. Phil Klein. Dental professionals have faced challenges in obtaining PPE during the pandemic. In some cases, due to perceived shortages and increasing PPE costs, dental practices resorting to unfamiliar suppliers may buy PPE that is not NIOSH certified or FDA cleared for use in healthcare settings, putting both the dental teams and patients at risk. Today we'll be discussing the agencies that test and approve PPE for use in these settings, how to access proper resources to ensure a dental practice is using approved PPE, and what criteria to follow when making product selections for PPE.
---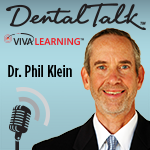 Series: Halyard
CE Credits: 0.25
Guest: Mary Govoni, CDA, RDA, RDH, MBA
Release Date: 8/10/21
Dental podcast: Welcome to DentalTalk. I'm Dr. Phil Klein. All through the pandemic dental professionals have struggled with the issue of exposure to airborne infectious disease. Supplies of surgical masks and respirators have been in short supply and guidance from regulatory agencies, such as OSHA and the CDC, have been, to say the least, a bit confusing at times. To help us better understand the latest OSHA regulations and CDC guidance for respiratory protection during aerosol-generating procedures is Mary Govoni. Mary is an internationally recognized speaker, author, and consultant. She has a Masters in Business Administration, and is a RDH and CDA.
---